Article by Julia Roschinsky
3 Eye-Opening Lessons from Our SOBER Podcasts on Alcohol, Feminism, and Trauma
"Spritzi, Weindi, Bierli. The diminution, glorification, and collective affair we have with alcohol is learned. The holy sacrament of capitalism, the host to endure the audiovisual fear orgies, passed down through generations. The co-dependency that robs many of access to their own soul often leads to the exclusion of trauma. How does this affair relate to our learned culture of suppression, why has the system normalized it for almost everyone, and why is it even officially allowed to advertise for this drug? Has the system once again betrayed us in a really nasty way, and have many women even drunk to function?
With a Spritzi in hand, one can drink away the free care work and feel as if men have been deprived of their emotional side for millennia. After a few Bierli, one also feels less."
3 things we learned through our Sober Podcast guests so far!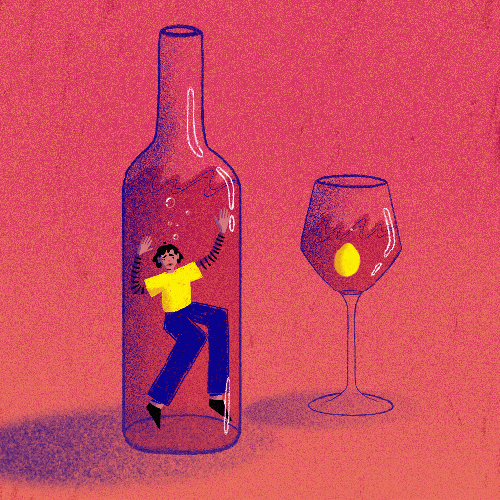 1. Drink. Run. Buy or the hypocritical Prosecco affair
A constant culture of arousal combined with the audiovisual fear orgy. What we consider "normal" is a deep denial of life. The empty dopamine stores are not only constantly filled with the next horror news (we are addicted to bad news), but the hopelessness combined with collective trauma forces us all to numb the neurons screaming for dissolution. The next day, hungover at the gym, followed by a little shopping trip, so what? Are you in? A capitalist culture of oppression needs its drug, and as many as possible who week after week, between bad conscience and hangover, paralyze their nerve pathways.
Alcohol is a nerve poison because it acts directly on the central nervous system (CNS). The main component of alcohol, ethanol, can easily cross the blood-brain barrier and enter the brain directly. There, it affects the function of neurotransmitters, which are responsible for the signal transmission between nerve cells. Alcohol affects various neurotransmitters in the brain, particularly GABA, glutamate, dopamine, and serotonin. GABA (gamma-aminobutyric acid) is an inhibitory neurotransmitter that dampens brain activity. We dampen the signals to function in a capitalist culture of oppression.
"We are all in the same hell, just different levels. Dealing with the same game just different devils"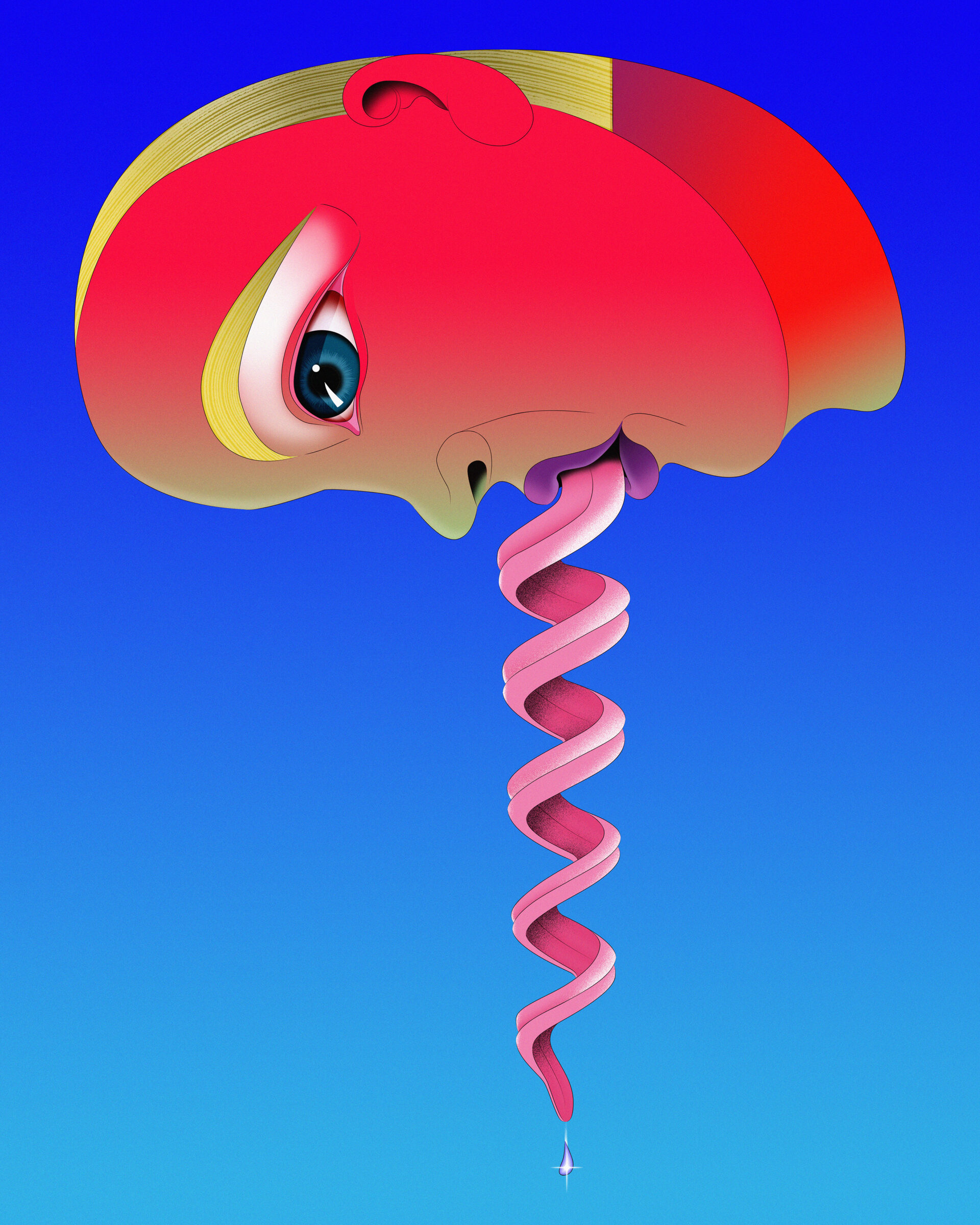 "The female self-esteem is kept incredibly low" (Eva Biringer)
2. The more educated, the more drunk
The feminist woman drinks. What may sound like a paradox is nevertheless evident in reality.
It doesn't take long to find one of the reasons for this: in society, alcohol stands for freedom, beauty, and emancipation, as well as for casualness. A woman who drinks – and drinks too much – is wild, self-confident, and independent. A "wild chick," a rockstar babe, a bitch, MILF, GILF – whatever. In our podcast, Mia aptly names the phenomenon "Spice Girl Sex and the City Feminism," which has solidified the image of the strong woman who can handle her drink. Above all, the media portrayal of the alcohol chick has shaped one thing: a glamorous image of an alcohol-addicted woman – who is both sexy and helpless at the same time, trapped between free care work and alcoholism.
"The image of dependency is people like you and me. My face is the image of a dependent woman" (Vlada Mättig)
Non-judgment and understanding are the way out of the culture of oppression
Non-judgment must be learned. We are all part of a collectively traumatized society that not only destroys the earth but also itself. This does not happen out of malice but due to unprocessed trauma. Trauma creates separation, isolation, detachment, and numbness. In a system that has suppressed femininity for millennia and placed scientific knowledge above spirituality, it is not surprising that many can only endure life while numb (whether with antidepressants or alcohol). A first step is creating spaces for thinking and dialogue where we can discuss the unusual, where we can open ourselves up and where trauma can be met with presence. We all heal together, and a first step must be meeting all that we have detached from with compassion and acceptance. Behind every addiction is a drama, a trauma – often unseen and with only one wish: to finally be seen.
For more information on the topics of alcohol addiction, patriarchy, and coping with dependence, check out our podcast series.
"I cannot handle this society sober" (Dolores Schmidinger)
"I used alcohol to stop feeling my emotions." (Vlada Mättig)
"Evolution means awakening to the truth that we are all related, and the quality of our lives depends on how we treat one another." – Thomas Hübl.