Article by TWGE Redaktion
"Why Women in Patriarchy Believe They Need a Man to Be Valuable: Causes and Consequences"
Recently, I spoke with a wonderful, talented, and beautiful young woman named Linda. She was so alluring that evening, smiling, joking, smoking, and drinking. Then she pulled me aside, and in tears, she blurted out, "You know, I'm just in this relationship because I think I'm worth nothing without a man. I'm in individual and group therapy, but fuck, it's deeply rooted." She lifted her glass, and we both knew that drowning ourselves in alcohol was a way to cope with the unbearable patriarchy. But my favorite response came when I asked her about her job. She cut right to the point: PENETRATION – I don't get my period anymore. Women in the patriarchy often believe that they need a man to lead their lives because social and cultural norms that support traditional gender roles and relationship models have been instilled in them since childhood. By the time they reach 28, an unavoidable dynamic slowly starts to take hold. Even those who were once free-spirited feminists find themselves embedded in a cultural dynamic that screams for marriage, tradition, and classical gender roles. With the prospect of some kindergartens in some states closing at 3 pm, it's not a reality that allows for inclusion in gender roles in 2023. The norms become more entrenched, especially when women and children are emotionally and financially dependent on men, and their main job is to provide for and support their husbands and families.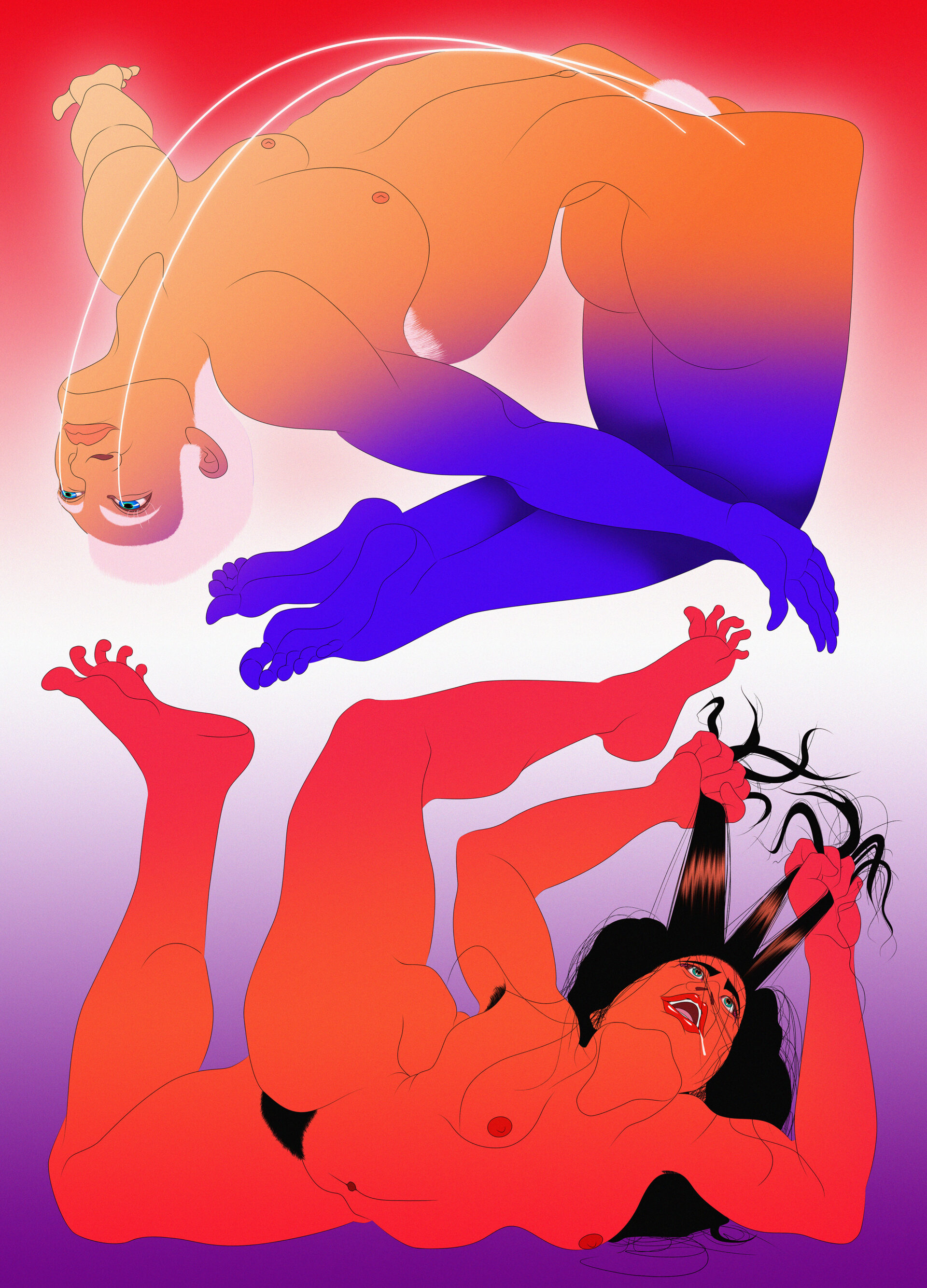 "I need a man to be valuable"
Social and cultural norms: Patriarchal societies promote traditional gender roles and relationship models in which men are viewed as providers and women as homemakers and mothers. From childhood, women learn that their main task is to start a family and support a man to lead a fulfilled and happy life.
"Tradition: Part-time trap – when you can't afford the rent on your own"
Financial dependence: Women in patriarchal societies often have limited access to financial resources and may be forced to seek a man as a source of financial support. This leads many women to believe that they need a man to be financially secure.
"The eternal search for Mr. Right
Loneliness: hours of conversations about him and what he said when – life seems to revolve around the search for HIM. Few women have the financial power of Cher, who simply says "I am a rich man" – because we know: the patriarchy shows no mercy. You can choose between being a whore, a saint, a mother, or a career woman – the roles are narrow, the directors are old, and the lighting gets worse with each passing year. In patriarchal societies, women who are not married or in a relationship can be seen as incomplete or inadequate. This leads many women to believe they need a man to avoid being alone and to meet societal expectations. In some cultures and countries, unmarried women were forced in the past to wear special clothing, including hoods, to mark them as "honorable" women. In Europe and North America, this was practiced in the late Middle Ages and early modern period, although the exact rules and practices varied depending on the region and culture."
"White dress, the man's name, and "I do" before the priest: YES, I am part of the patriarchy."
Forced marriage: "And when will it be your turn?" Just the question alone makes the reporter and the AI feel uneasy. It's the question we might have been able to bear after 10 drinks in the 80s, but in 2023, this question should simply no longer be asked. What do you think? We know: yes, in many cultures, women are expected to marry and start a family. Women who do not marry or have children can be discriminated against or excluded. This puts pressure on women to enter into relationships that may not necessarily correspond to their wishes and needs. The wedding ring has a long history as a symbol of the unity of man and woman. In many cultures, it was considered a sign of ownership, with the man giving the ring to the woman to mark her as his property. When we keep reminding ourselves that a marriage in a white, virginal dress with the adoption of the man's surname and the alliance before the spiritual priest (often in a place where women still have no voice) symbolically represents a pact and a certain agreement with patriarchal norms, it becomes increasingly bizarre why we need such rituals in a diverse society, or the question is – what could rituals of a colorful, diverse society look like?"