Article by TWGE Redaktion
My toxic lover: Alcohol: An honest interview about 'Love at first sip' with Zeit journalist Eva Biringer
Aperol Time, Negroni Time, "Pass me the Spritzer"
While we collectively celebrated ex-mayor Michael Häupl for this statement, it is now printed on bags, business cards, and has become an untouchable motto in Austria. If the mayor (we think Michi is great – no worries) promotes collective drinking as a way of life, then the next Spritzer will taste even better. Cheers Michi!
He's not a fuckboy but a toxic lover. He pretends to love you and subtly humiliates you. We don't talk about it and quietly succumb to gaslighting. Between guilt, shame, and co-dependency, he fits perfectly into the learned narrative that we collectively affirm every day. If your first love is named Rausch (intoxication in German), this can be a sign – if you feel intuitively symbolic. In patriarchal consciousness, of course, this would have no significance, but we ask ourselves: Was this an omen for Eva? At 11, she tasted the baking rum that Grandma had dripped into rum balls and immediately loved the gentle anesthesia. It was love at first sip.
When daughters no longer cook like their mothers but drink like their fathers, we, together with journalist Eva Biringer, ask ourselves: "Did we drink our way to emancipation?"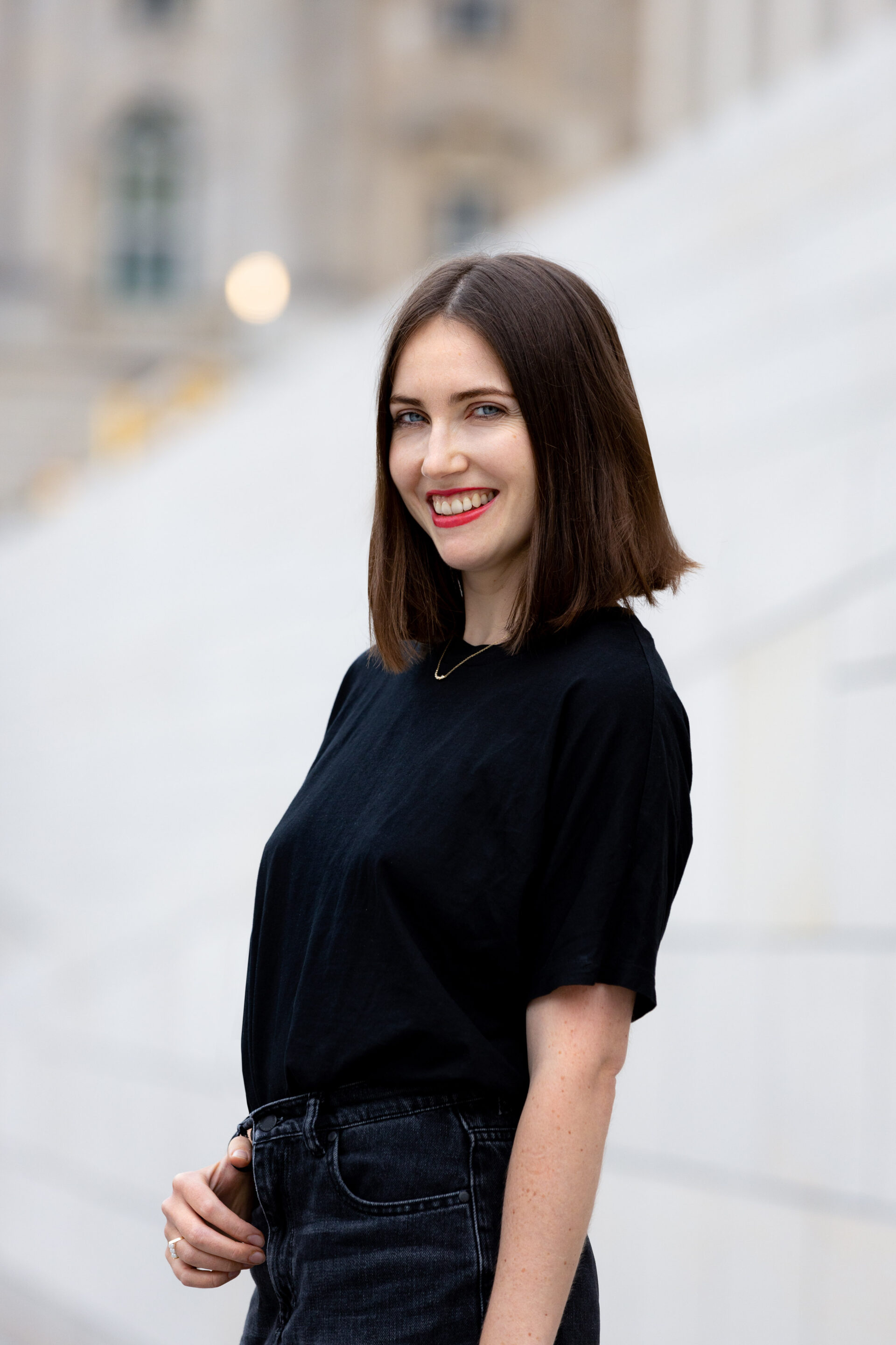 "I learned early on to nibble sweetly on the lips and dedicate my existence to the life plan of searching for Mr. Right" – Eva Biringer.
When we toast with champagne with a pink ribbon on World Breast Cancer Day, while the risk of breast cancer significantly increases with alcohol consumption, we must ask ourselves: where are we deceiving ourselves?