Article by TWGE Redaktion
"Anima Mundi! The future of collaboration? Discover co-creation among indigenous tribes!"
In patriarchy, we have primarily done one thing: we have separated ourselves from nature, and thus from ourselves. The world is perceived as a machine to be controlled, which can only be managed through control, hierarchy, and struggle. In a daily audiovisual orgy of fear, we sit numbly in front of our TVs. Everything can be sold best through fear framing, so after the news program, they advertise potency drugs, only to then declare men as incompetent in court for not taking care of their own health. But what do people who live in co-creation with nature and have not forgotten the so-called Anima Mundi (the soul of the world) do differently?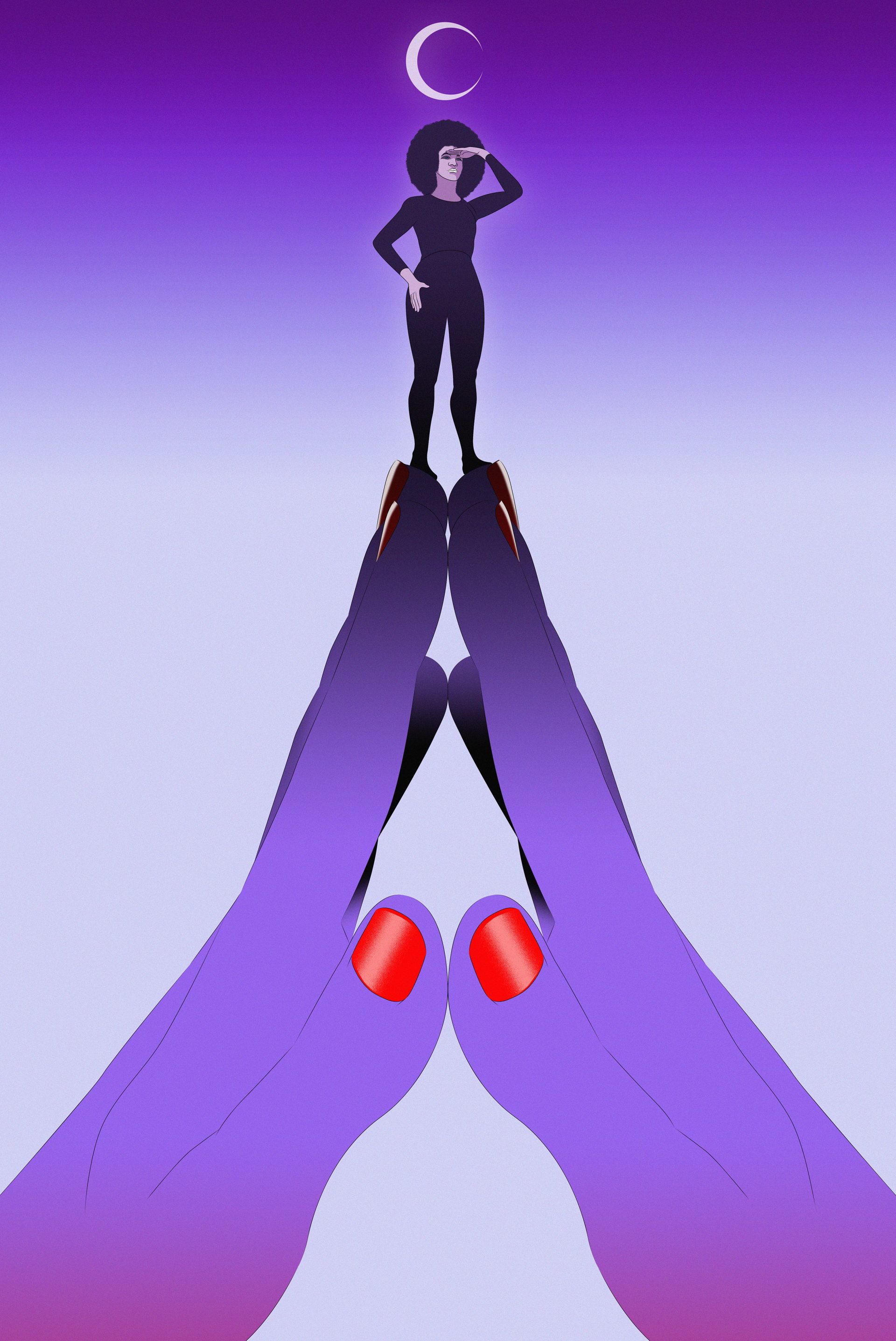 Indigenous tribes have been living in communities based on cooperation and co-creation for centuries or even millennia. They have a close connection to nature and practice a sustainable way of life based on solidarity and equality. This way of life offers a valuable example of how we can collaborate as a society in the future to create a more sustainable and just world. In this sense, it is worthwhile to discover co-creation among indigenous tribes and learn from them. Their connection with nature and a deep belief in balance with and in nature distinguish them. Patriarchy is often associated with separation from nature. In patriarchal societies, nature is often seen as a resource that can be exploited rather than a partner to live with. In a way, it's about controlling nature. The patriarchal superego is in the clutches of the hungry animus, patriarchy has desecrated the world, banned magic, and disregarded caring for one another. We have taken a closer look at some indigenous tribes whose way of life is based on co-creation and community.
The Kogi in Colombia: The Kogi are an indigenous group that lives in the mountains of Colombia. They consider themselves guardians of the planet and have a close relationship with nature. The Kogi practice a communal economic system and emphasize collaboration and the common good. The Kogi are a unique example of a culture that has preserved its original identity and traditions through co-creation. Although they radically isolate themselves from the outside world, they have passed on their knowledge and wisdom through generations, emphasizing their collaboration and sense of community. They see themselves as guardians of the Earth and emphasize the importance of balance on all spiritual and material levels, which is a form of co-creation. Their priests, wise men, and shamans, known as Mamus, have the task of maintaining balance and thereby ensuring the future of the community and the Earth.
The Maori: Despite the fact that most Maori nowadays lead a modern life, they have preserved a deep spirituality in which they believe that everything in the world is imbued with a spirit. The Maori view all things as part of the same ancestral lineage as themselves, which descends from the Sky Father and Earth Mother. The Maori have a particularly close relationship with trees, which hold a special place in their culture.
The Maori have a long history of gender equality and empowerment of women in society. Historically, women have held important roles as political leaders and decision-makers in Maori culture. For example, there were many Maori female chiefs who played important roles in history, such as the chief Te Aho-te-Rangi Wharepu.
Traditionally, men and women were equal in Maori culture and had their own roles and responsibilities. Women were generally responsible for gardening and household work, while men were responsible for hunting, fishing, and warfare. However, the role of women was not seen as inferior, but as equally important as that of men.
The Huni Kuin are an indigenous people in the Brazilian Amazon region. Their culture is closely connected to nature and they see themselves as guardians of the earth. They are known for their spiritual practices and their use of Ayahuasca, a plant-based medicine that they consider as a sacrament. The Huni Kuin practice a form of co-creation in which they work closely together and make decisions collectively to maintain balance in their community and in nature. They are also known for their traditional crafts, such as ceramics, weaving, and carving. Despite the threats of environmental destruction and land grabbing, the Huni Kuin remain proud of their culture and fight to preserve it.
The patriarchal culture has contributed to humans seeing themselves as separate from nature and the feminine aspect of creation. This has led to the exploitation and destruction of nature and a disconnection from natural rhythms and cycles.
Throughout history, our understanding of the world as a living being with a spiritual essence has dramatically changed. Some philosophers, such as Plato, viewed the cosmos as a single living creature that encompasses all living creatures. However, this tradition was later altered by the Church Fathers, who did not view the world as divine or holy, but as material created by God and separate from the soul. This led to a separation between matter and spirit, which caused us to become increasingly distant from our origin – nature. Currently, the world seems to be asleep, and humanity is experiencing the nightmares of desecration and pollution. In our hubris, we have forgotten that the world is more than just a projection of our collective imaginations and that it is actually more mysterious and peculiar than our rational mind would have us believe. Do we want to discover the Anima Mundi too?
Anima Mundi is a concept that appears in many traditional cultures and religions, describing a deeper connection between the world and the human consciousness. It is often referred to as "the soul of the world" and relates to the idea that everything in the world is animated and interconnected.
For C.G. Jung, Anima Mundi embodied the collective unconscious, which was seen as a kind of universal soul of humanity. He believed that in every person, there is an individual soul that is connected to this universal soul. Anima Mundi was an archetype deeply rooted in our psyche that connects us with nature and the cosmos.
Jung saw Anima Mundi as an important source of inspiration and creativity that can help us connect with our own spiritual nature and our place in the world. It can also help us recognize the deeper meaning and beauty of nature and inspire us to fight for the protection and preservation of the natural world.
Jung believed that the dominance of the Animus in the psyche could lead to a loss of connection to the natural world. Women who are dominated solely by the Animus may tend to view nature as a mere resource or object to be exploited. The Animus can also lead women to suppress their own inner knowledge and intuitive nature and conform to patriarchal structures.
This can contribute to a sense of alienation from nature and the destruction of the environment. If we view nature only as an object, we lose our connection to its beauty and significance and begin to abuse it. Therefore, it is important for all of us to engage with the collective unconscious and the archetypes that are at work within us.
It has to end, you know.
the self hatred. the collective shaming. the disdain for others. the emotional armor. the buried pain. the displaced humans. the misplaced kindness. the repressed trauma. the fake positivity. the meaningless materialism. the forgotten heart.
it has to begin, you know.
the self love, the collective healing, the love for others, the emotional release, the liberated pain. the welcomed humans, the perpetual kindness, the honored story, the authentic feeling the meaningful purpose, the open heart. It is time.
Jeff Brown