Article by Julia Roschinsky
Sustainable and ecological: Discover 5 eco-friendly period products from Austria
50 billion menstrual products are discarded each year in the EU alone. Many of them are not even disposed of properly, leading to high additional costs and a significant environmental impact. Moreover, conventional period products themselves are not biodegradable and contain problematic chemicals that our bodies can absorb, potentially causing allergies and other health issues.
Last but not least, buying regular tampons and pads is a costly long-term investment.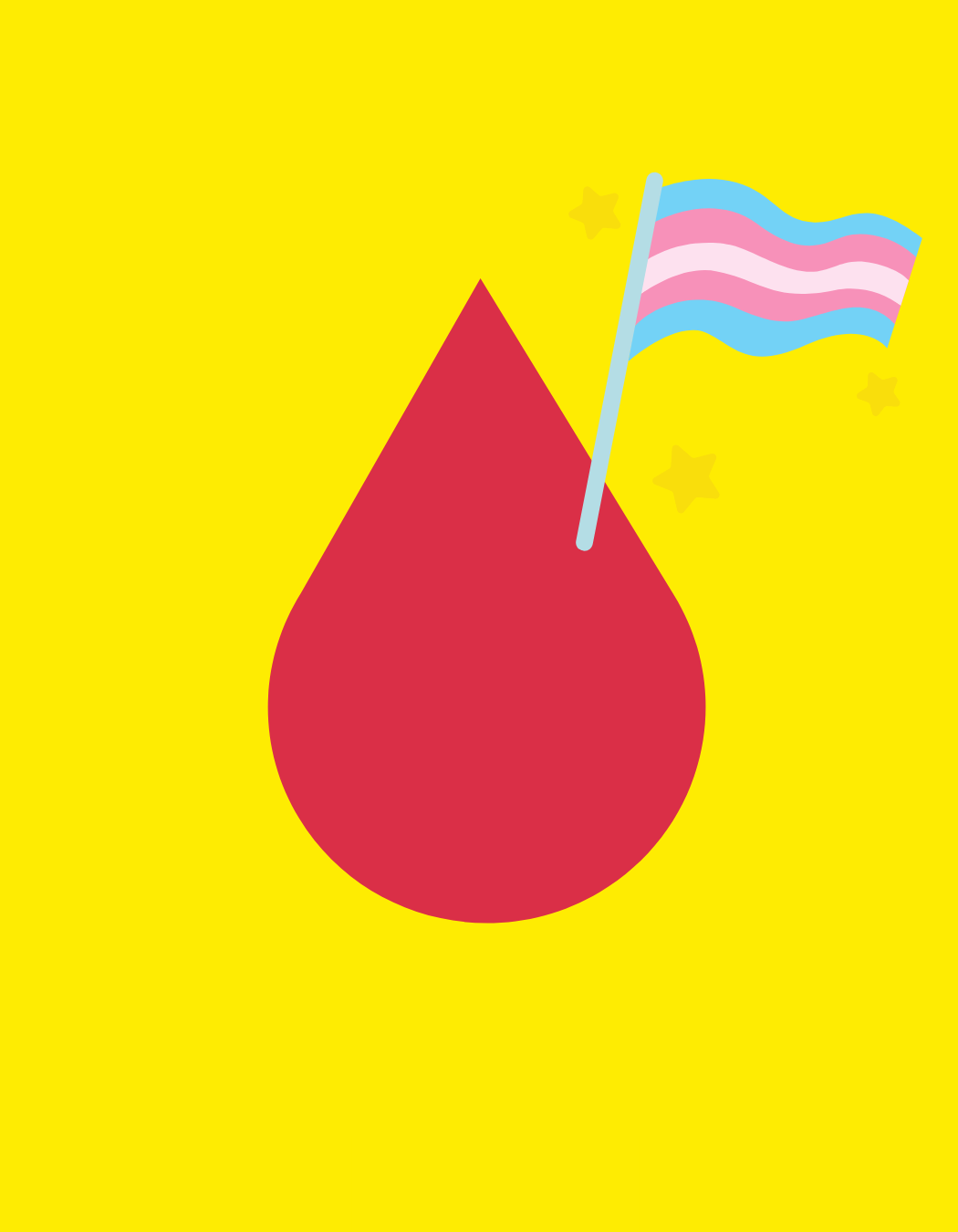 If you're looking for an alternative to conventional menstrual products after reading this introduction, you've come to the right place: We introduce you to 3 Austrian companies that have recognized these problems and reimagined the stereotype of conventional period products.
All of the products we present have one thing in common: They are good for you and good for the environment (and may even be good for your wallet).
Meine Wollke
Conventional pads don't look very cool, but it doesn't have to be that way. The company "Meine Wollke" sells zero waste organic cotton pads that are not only sustainable, but also beautifully designed. From fairy and flower patterns to simple black and white, there is a suitable period pad for every preference. Why wear only stylish clothing when you can also combine it with stylish pads?
But it's not just the design that convinces, but also the environmental and health benefits are impressive. Conventional period pads contain fragrances, softeners and chemicals. Those partly harmful substances, which can lead to allergies and skin irritations, are not included in the Meine Wollke pads. The disposable culture of period pads is also being rethought here: the Wollke pads are washable and therefore reusable.
Especially when you have the number of period products that a menstruating person throws away in their lifetime in mind (namely around 16,800 tampons and pads), the urgency for reusable pads becomes clear.
But reusable also means: invest once and use for months. In the long run, you may also save money here.
But not only period pads, but also panty liners and a simple-looking period panty are available in the Meine Wollke store.
You can find the products on wollke.at, as well as at Bipa, Denns Bio and Rewe.
Pros
→ Cool designs
→ Reusable
→ Sustainable
→ Free of chemicals
Cons
→ Harder to find and more expensive than regular period products
→ No absorbency information provided
Happy Mona
Biodegradable tampons that help plant trees and clean up the oceans when you purchase them? Sounds like a utopia, but a family-owned business in Sankt Pölten is making it possible.
Happy Mona produces tampons, pads, and pantyliners made from 100% organic cotton. The products are packaged in cardboard or paper, making them completely biodegradable, which sets them apart from conventional products that usually take hundreds of years to decompose.
Another plus: all Happy Mona products are free of chemicals and fragrances.
Now for the selling point: for each purchase of their period products, trees are planted and garbage is removed from the sea. Happy Mona collaborates with the Eden Reforestation Projects and Plastic Free Planet.
On Instagram, you can even find exact numbers each month that show how much has been planted and removed. In December, for example, 896 new trees were planted and 309 kg of plastic was removed from the ocean.
You can only order Happy Mona products in their online shop.
Pros
→ Wide range of menstrual products and absorbencies
→ Cheapest of the three brands
→ Sustainable
→ Chemical-free
Cons
→ Difficult to find
→ Still more expensive than regular menstrual products
Selenacare
Selenacare is a company that shows that period underwear can also look stylish. Their underwear can be used during periods, bladder weakness or normal leakage, with or without additional protection. Even the typical, plain design of traditional period underwear is completely reinvented here: you can find colorful ruffled designs as well as practical and comfortable products.
Menstrual cups are also available. Instead of using tampons, cups are inserted and are reusable. Again, the advantage is that once bought, the product can last for years.
Reusable pads and underwear are also available. They come in two simple color designs for light periods.
A big plus: Selenacare is available in Austria both online and in all major drugstores and other distributors.
Pros
→ Wide range of products
→ Easily available
→ Sustainable
Cons
→ More expensive than traditional menstrual products
→ No larger sizes for underwear
If you want to find out why the topic of menstruation does not only concern women, click here!
To access our podcast special "Let's talk period", click here: